Managed IT Support Support & Maintenance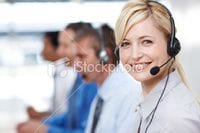 Platinum IT Solutions provide a range of Managed IT Services tailored to individual business needs and supported by industry leading Service Level Agreements, allowing your IT requirements to be outsourced giving back to you the time and confidence to concentrate on what is important to you, your core business.
We aim to increase efficiency within your IT infrastructure, lower IT maintenance and costs, improve system administration, and let you choose the IT services and support options you need.
Minimise IT problems and support costs with Platinum IT Managed Services.
Are you paying for IT support every time you have a problem?
The longer your IT problems last, the more it costs?
Your current IT support takes too long to fix the problem?
You can't budget on what your IT support will cost?
[MSP] solves these all too common complaints with proactive IT Managed Services. Our combination of regular remote preventative maintenance and real-time monitoring of your computer systems delivers the following benefits:
Minimise your IT downtime and failures.
We address smaller IT problems before they become expensive IT failures through our remote monitoring, alerting and support.
Reduce your IT support costs.
The ability to connect remotely to your IT systems to take corrective actions avoids expensive onsite callouts and is the key to Platinum IT Services. Proactive maintenance means fewer issues and less "unexpected" and costly onsite IT support work.
Fixed Fee IT management.
Our fixed Managed Service fees deliver a predictable cost for supporting your IT systems. Have piece of mind when you know exactly how much you pay each month for your IT support no matter how many IT problems you have.
We are rewarded when your IT systems run smoothly, NOT when you have a problem. With Platinum IT Managed Services our success is dependant on the stability of your IT systems.
Remote monitoring. We have invested in a state of the art web based IT monitoring system that constantly feeds IT health and performance information back to our Operations Centre over a secure connection.
Proactive Support. When our monitoring system detects a potential IT issue we are instantly alerted and can provide proactive support to address the issue before it affects your business.
Remote Desktop Control. Fast and secure access to your managed IT systems allows us to instantly respond to IT issues or provide an interactive user support or training session "on demand".
Security and Anti Virus Management. We automatically detect missing security patches or failed anti virus systems. Missing patches or antivirus issues can be addressed remotely and out of hours ensuring you are not exposed to possible Virus or Hacker attacks.
Backup monitoring. Our monitoring systems will ensure your important business data is being successful backed up as expected. Daily email alerts can be sent to indicate the success or failure of the backups.
Asset Management. Report and track locations, owners, suppliers, date of purchase, warranty and lease details across all of your managed IT devices.
Inventory Management. Get an up-to-date view of the hardware and software in use across your business. Track software licensing, installation dates, locations and managed device hardware configurations.
Reporting. Report on our levels of response to various IT Incidents and system health (performance, availability, security, software licensing, etc). We will deliver periodic reports that outline the results and value you are receiving through Platinum Managed IT Services.
Client Testimonials
Platinum IT Solutions has managed the Linx Group's technology requirements for the past four years...
Wayne Chivas

Twitter Service Updates
Unpatched Docker bug allows read-write access to host OS https://t.co/Z2bVMSBaI7
963 days ago
Flipboard data breach – what users should do now https://t.co/6sP6vrQlWO
963 days ago
Foreign spies may be hiding in your VPN, warns DHS https://t.co/FtuzUBOqgn
963 days ago
Facial recognition used to strip adult industry workers of anonymity https://t.co/Q6H6Uacoyd
963 days ago